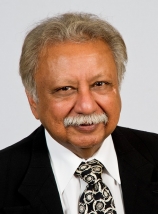 Vipin Shah, Chairman
Vipin is a co-founder of Meghraj Group's financial services businesses with his brother Anant.  Vipin oversees the Group's businesses. Vipin holds a Fellowship of the Royal Postgraduate Medical School and Imperial College School of Medicine awarded as a result of the family's contribution to charity. Vipin was born in Nairobi and educated in Nairobi, Mumbai and London where he was called to the English Bar as a member of the Honourable Society of the Middle Temple.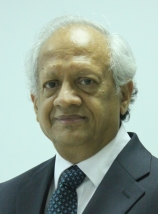 Madabhushi Soundararajan, Country Managing Director
Madabhushi Soundararajan ("Soundy") has primary board responsibility for client relationships and business development. He also provides strong leadership to the Kenyan team and their commitment to build a robust and sustainable business based on the highest standards of professionalism and governance. Soundy's illustrious banking career spans about four decades, his particular strengths being in finance and corporate credit, initially in India with State Bank of India and then Standard Chartered Bank. Soundy has worked in Kenya since 1988 and prior to joining us, he was Managing Director of CFC Bank, Kenya, a position he held until June 2008. Soundy continues to offer consultancy services to a number of clients with a particular focus on financial services, wealth and investment management. He serves on several large company boards.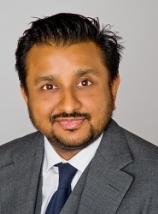 Binoy R. V. Meghraj, Director
Binoy is Vice Chairman and Managing Director of Meghraj Group, and is responsible for the Group's strategy, investment banking advisory businesses and new business initiatives.  Binoy has over two and a half decades of experience in the finance industry, and is the Chairman of Meghraj Capital.  He has extensive experience of advising Japanese companies on overseas M&A. Binoy is based between Dubai and Tokyo. He has an Honours Degree in Commerce and Accounting from the University of Birmingham, and an MBA with distinction from London Business School.