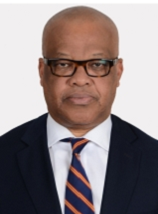 John Ngumi, Chairman
John has over 35 years of corporate and investment banking experience, and recently retired as Head of Investment Banking for the Standard Bank Group in East Africa. During his career, John worked variously for Barclays Bank, Citibank, Grindlays Bank, National Westminster Bank and Standard Bank Group. He also co-founded Loita Capital Partners Group, one of Africa's first locally-owned independent investment banks. John has been at the forefront of the development of financial markets product & services, and of the accompanying regulatory frameworks, in Kenya and East Africa. He was also critical in the most significant debt and equity transactions. Away from banking, John has also served on the Boards of critical Government entities and is currently non-executive Chair of Kenya Pipeline Company.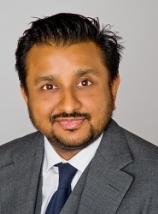 Binoy R. V. Meghraj, Director
Binoy is Executive Vice Chairman of Meghraj Group, and is responsible for the Group's strategy, investment banking advisory businesses and new business initiatives. He is the Chairman of Meghraj Capital. Binoy has advised a number of Japanese multinational companies on acquisitions and partnerships overseas. Binoy is based between Dubai and Tokyo. He was born in London and educated in London, Birmingham and Jersey. He has an Honours Degree in Commerce and Accounting from the University of Birmingham, and an MBA with distinction from London Business School.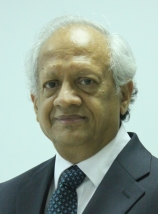 Madabhushi Soundararajan, Managing Director
Madabhushi Soundararajan ("Soundy") has primary board responsibility for client relationships and business development. He also provides strong leadership to the Kenyan team and their commitment to build a robust and sustainable business based on the highest standards of professionalism and governance. Soundy's illustrious banking career spans about 4 decades, his particular strengths being in finance and corporate credit, initially in India with State Bank of India and then Standard Chartered Bank. Soundy has worked in Kenya since 1988 and prior to joining us, he was Managing Director of CFC Bank, Kenya, a position he held until June 2008. Soundy continues to offer consultancy services to a number of clients with a particular focus on financial services, wealth and investment management. He serves on several large company boards.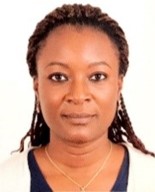 Bukola Awosika, Managing Director
Bukky is a lawyer with 2 decades of experience in corporate and commercial law, which includes advising on foreign investments and JVs, private equity investments, M&A, secured project financing, due diligence and corporate regulatory compliance.  She has helped private clients to plan their estates, and has provided legal advice on corporate trust services. Bukky has extensive international experience, having worked with clients across jurisdictions including Kenya, Nigeria, South Africa and the UK. She serves on the board of an NGO in Kenya called the African Council for Accreditation and Accountability.  Bukky holds an LL.B from Lagos State University, Nigeria and an LL.M in Corporate and Commercial Law from the University of London. She is a member of STEP.