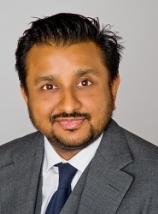 Binoy R. V. Meghraj, Chairman
Binoy has over three decades of experience in the finance industry. He is the Vice Chairman and Managing Director of Meghraj Group, and the Chairman of Meghraj Capital. He has extensive experience of advising Japanese companies on overseas M&A. Binoy is based between Dubai and Tokyo. He is a member of Young Presidents' Organization (Dubai, Nairobi and Zen Pacific chapters), and is a Steward of the Council for Inclusive Capitalism. He has an Honours Degree in Commerce and Accounting from the University of Birmingham, and an MBA with distinction from London Business School.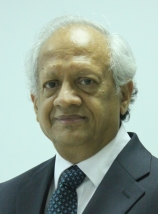 Madabhushi Soundararajan, Country Managing Director, Kenya
Madabhushi Soundararajan ("Soundy") has primary board responsibility for client relationships and business development. He also provides strong leadership to the Kenyan team and its commitment to the highest standards of professionalism and governance. Soundy's illustrious banking career spans four decades, his particular strengths being in finance and corporate credit, initially in India with State Bank of India and then Standard Chartered Bank. Soundy has worked in Kenya since 1988 and prior to joining Meghraj in 2012, Soundy was Managing Director of CFC Bank, Kenya, a position he held until 2008. Soundy advises a number of clients with a particular focus on financial services, wealth and investment management. He serves on several large company boards.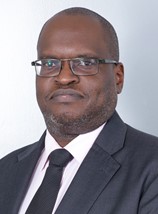 Kiriga Kunyiha, Head of M&A Advisory, Kenya
Kiriga has over two decades of experience in private equity, focusing on origination, structuring, negotiating, execution and value creation in private equity transactions. He previously worked with The Abraaj Group and Aureos Capital in Kenya. He has actively participated in a variety of investments in East Africa for the Acacia Fund, Aureos East Africa Fund and Aureos Africa Fund. He has been involved in M&A for portfolio companies.  Kiriga holds a BSc in Economics from the University of London.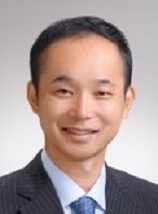 Sozo Imamura, Managing Director, Japan
Sozo has over two decades of investment banking experience in Japan and the USA with a focus on cross-border M&A and partner search transactions. He is a specialist in the TMT sector. He was previously founder and CEO of Tokyo Advisory Group, an independent investment banking firm, before which Sozo was a Senior Banker at Mizuho Securities and Deutsche Securities in Tokyo and New York.  Sozo holds an MBA from the University of Chicago.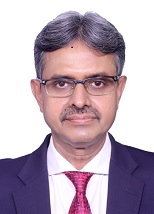 Sriram Narayanan, Director, India
Sriram has over three decades of investment and corporate banking experience, working across large and diversified Indian and MNC banks. He was most recently a Partner at Singhi Advisors, a mid-market M&A advisory firm where he was focussing on sectors such as financial services, consumer, healthcare and allied Industries. Before that he worked at organisations including FirstRand Bank, BNP Paribas, Bank of America, Bank of Tokyo Mitsubishi and State Bank of India, during which time he was deputed to Japan for 2 years. He has a strong track record of transaction origination and execution. Sriram has his Degree in Commerce, his MBA from the University of Madras, he holds a certificate in International Investment by the Hong Kong Management Association and is a Certified Associate of the Indian Institute of Bankers.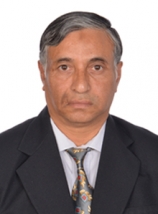 Aziz Mutvalli, Director & Chief Financial Officer, India
Aziz has over three decades of experience in accounts, tax and treasury functions. He heads the Finance and Accounts team and is also a member of the company's Board of Directors. He has previously worked with Pidilite and IVP.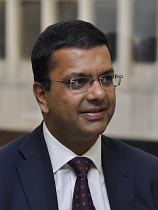 Deepak Haria, Senior Advisor
Deepak advises businesses in the UK, Asia and Africa, and mentors early stage Fintech and startup ventures.  He has also dealt with central banks and regulators in many markets. Deepak was a partner with Deloitte and Andersen in the UK for 21 years, where his roles included Global Relationships & India Services Group Leader and India Financial Services Practice Leader.  He is a Fellow of the ICAEW, and a Fellow of the International Compliance Association.  He holds a first class honours degree from the London School of Economics.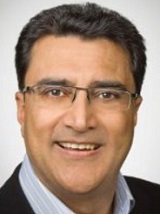 Ketan Karia, Advisor (Technology)
Ketan has over three decades of experience in technology where he has advised management teams through organic growth, expansion in new markets and M&A. Ketan was earlier an executive at Sybase/SAP, Cognos/IBM, Ascential/Informix, ICL/Fujitsu and in several technology start-ups.  He is a Non-Executive Director at Baltic Technology Ventures and holds other non-executive positions, and he is a mentor for programmes at the Royal Academy of Engineering & UCL. He holds an honours degree in Computer Science from University College, London and an executive MBA from the Massachusetts Institute of Technology.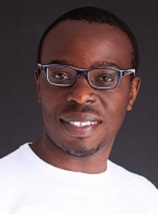 Prof. Francis (Frank) Wafula, Advisor (Healthcare)
Frank has two decades' experience in healthcare. He is Associate Professor of Health Systems and Policy at Strathmore University Business School in Kenya and team leader of the Open Phences Hub. He sits on groups including WHO's Technical Expert Group on Regulation, and is the Vice Chair of the Society for Quality Healthcare Kenya. He was a health specialist for the World Bank and led consultancies for WHO, Global Fund, various UN agencies, USAID and Bill and Melinda Gates Foundation.  He holds a PhD in Health Systems and Policy from the London School of Hygiene and Tropical Medicine and a pharmacy degree from the University of Nairobi.