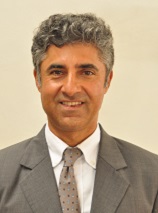 Vijay Gidoomal, Chief Executive Officer, Car & General
Mr. Gidoomal qualified as a lawyer from Clifford Chance in the UK. He returned to Kenya and joined Car & General ("C&G"), establishing its operations in Uganda and Tanzania. He became the Managing Director of C&G and pioneered the introduction of three wheelers and two wheelers as taxis in East Africa. He has overseen the company's regional growth with representation in 10 African countries, and expansion into manufacturing and financial services, as a shareholder in Watu Holdings.  Mr Gidoomal is a Non Executive Director of Equity Group Holdings, the holding company of Equity Bank, and he sits on the Boards of Equity Investment Bank, Securex and Ol Pejeta Conservancy. He is an active member of the Young Presidents Organization, acting as its past Chairman (Kenya) and a regional board member.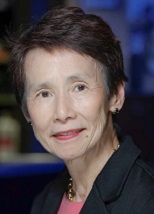 Yoko Ishikura, Professor Emeritus, Hitotsubashi University, Japan
Professor Ishikura is an independent consultant in global strategy, competitiveness and global talent.  She is a member of the World Economic Forum's Expert Network.   She was Chief Officer at Japan Digital Agency, a manager at McKinsey, and a professor at Aoyama Gakuin University, Hitotsubashi University and Keio University in Japan. She has been a Non-Executive Director for Shiseido Sekisui Chemical, Nissin Foods, Sojitz, Lifenet Insurance, Vodafone Japan, Japan Post, Mitsui OSK Lines and Fujitsu. Professor Ishikura received a Bachelor of Arts from Sophia University, Tokyo, an MBA from the Darden School of Business and a Doctor of Business Administration from Harvard Business School.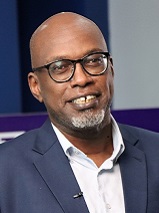 Mucai Kunyiha, Group Chief Executive Officer, CKL Africa
Mr. Kunyiha is the Group Chief Executive Officer of Kzanaka Ltd, a family-owned investment group that includes CKL Africa (formerly Cooper K-Brands), Analabs, Mashiara Park and Qaribu Inn and employs over 200 people across East Africa.  He is the immediate past Chairman of Kenya Association of Manufacturers and is a director of the Kenya Private Sector Alliance and the East African Business Council. He also serves as the 1st Vice-President of the COMESA Business Council.   He graduated in law from the University of Wales (Cardiff) and holds an MBA from Ashridge, UK.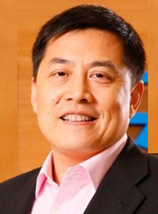 James Li, Co-Founder and CEO, JW Therapeutics
Dr. Li is a co-founder and CEO of JW Therapeutics, a leading cell therapy technology company.  Dr. Li has been an active investor in life science companies, particularly those that bring in cross-border breakthrough technologies and disruptive business models to China. Dr. Li has held positions as a Corporate Vice President and founding General Manager of Amgen China, and was a Partner at Kleiner Perkins Caufield & Byers' life science practice working with the USA and China funds, before which he spent over 15 years with Merck.  Dr. Li received his Medical Degree from Shanghai Medical University followed by a Master of Science Degree in Microbiology from the University of Montana.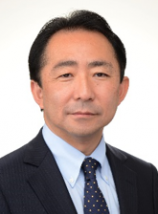 Hiro Nishiguchi, President, Geneome Japan, President, Japan Bosai Platform, Former CEO of Japan Innovation Network
Mr. Nishiguchi is the President of Startup Geneome Japan, a policy advisory and research organisation.  He is also the President of Japan Bosai Platform, an association with the goal to make society disaster resilient and sustainable. Mr. Nishiguchi was earlier the CEO of Japan Innovation Network, an accelerator formed by Japan's Ministry of Economy, Trade and Industry. Before Japan Innovation Network, he was a Worldwide Partner and Region Head of Global M&A Consulting at Mercer, where he worked on major international M&A transactions. Mr. Nishiguchi received his MBA from the Kellogg School of Management and his Degree from Sophia University in Tokyo.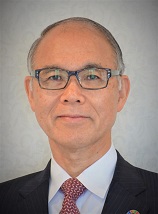 Mr. Yasuhiko Yokoi, Former Executive Vice President, Toyota Tsusho, Former Chairman of Africa Committee, Keizai Doyukai
Mr. Yokoi has over four decades of business experience at Toyota Group.  Most recently he was Executive Vice President and then Senior Executive Advisor of Toyota Tsusho, Toyota Group's trading business (annual revenues over USD 60 billion). He was responsible for critical projects overseas, including the USD 3 billion acquisition of CFAO, a French trading firm focusing on Africa. Before Toyota Tsusho, Mr. Yokoi was engaged in sales and marketing at Toyota Motor Corporation. He is an active advocate to corporate Japan to invest in Africa. In this capacity he was Chairman of the Africa Committee of Keizai Doyukai (Japan Association of Corporate Executives), one of the largest economic organisations in Japan, and the co-Chairman of the Japan Business Council for Africa.