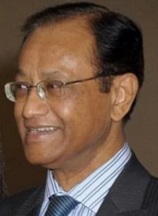 Prashant Kumar Ghose, Former CFO & Board Member, Tata Chemicals
Mr. Ghose has nearly five decades of experience in finance and industry having worked across sectors including steel, cement, fertilisers, chemicals and consumer.  He worked at Tata Steel, where he became Chief of Strategic Finance, before moving to Tata Chemicals as CFO. He has worked on multiple M&A and fund raising transactions, domestically and internationally, and he was recognised as CFO of the Year 3 times, twice by IMA and once by CNBC TV18. Mr. Ghose has held multiple board positions including for Tata Chemicals across Europe, North America and Africa, Infinity Retail, Tata Consulting Engineers, Air Asia India and Tata Services.  He currently sits on three Indian National Committees of CII, and is a member and trustee of the CFO Board.    He is a BCOM (Hons) graduate, a member of the Institute of Cost & Works Accountants and the Institute of Company Secretaries, India, and an alumnus of the Advanced International General Management Program of CEDEP, INSEAD.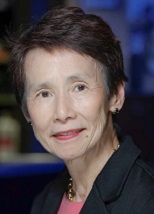 Yoko Ishikura, Professor Emeritus, Hitotsubashi University, Japan
Professor Ishikura is an independent consultant in global strategy, competitiveness and global talent. She is a member of the World Economic Forum's Expert Network, and serves as a Non-Executive Director of Shiseido and Sekisui Chemical. She was a manager at McKinsey, and a professor at Aoyama Gakuin University, Hitotsubashi University and Keio University in Japan. She has been a Non-Executive Director for Nissin Foods, Sojitz, Lifenet Insurance, Vodafone Japan, Japan Post, Mitsui OSK Lines and Fujitsu. Professor Ishikura received a Bachelor of Arts from Sophia University, Tokyo, an MBA from the  Darden School of Business and a Doctor of Business Administration from Harvard Business School.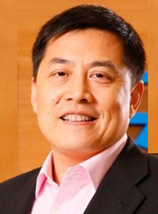 James Li, Co-Founder and CEO, JW Therapeutics
Dr. Li is a co-founder and CEO of JW Therapeutics, a leading cell therapy technology company.  Dr. Li has been an active investor in life science companies, particularly those that bring in cross-border breakthrough technologies and disruptive business models to China. Dr. Li has held positions as a Corporate Vice President and founding General Manager of Amgen China, and was a Partner at Kleiner Perkins Caufield & Byers' life science practice working with the USA and China funds, before which he spent over 15 years with Merck.  Dr. Li received his Medical Degree from Shanghai Medical University followed by a Master of Science Degree in Microbiology from the University of Montana.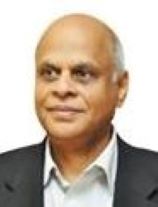 Vedamoorthy Namasivayam, Former Senior Partner at Deloitte and Former Partner at PwC
Mr. Namasivayam was a Senior Partner at Deloitte for more than 6 years, and prior to that for 14 years was a Partner at PwC, where he built the India Government Reforms and Infrastructure Development practices.  He has more than 4 decades of experience internationally leading consulting engagements across the energy, infrastructure, social and government sectors in India, China, Saudi Arabia, Ghana, Nigeria and other countries in South Asia.  He is currently an active Trustee at MS Swaminathan Research Foundation.  He holds a Master's Degree in Industrial Management from IIT, Chennai and a Master's Degree in Social Science from University of Madras.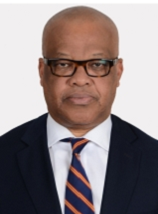 John Ngumi, Chairman, Kenya Pipeline Company
Mr. Ngumi has over four decades of corporate and investment banking experience, recently retiring as Head of Investment Banking for Standard Bank in East Africa. He has worked for Barclays Bank, Citibank, Grindlays Bank and National Westminster Bank. He co-founded Loita Capital Partners, one of Africa's first locally-owned independent investment banks, and is the founder of Eagle Africa Capital Partners.  Mr. Ngumi has been at the forefront of the development of financial markets and regulatory frameworks in Kenya and East Africa. He has served on the Boards of Kenyan Government entities, and is Non-Executive Chairman of Kenya Pipeline Company. Mr. Ngumi holds a 1st Class Honours Degree from the University of Oxford.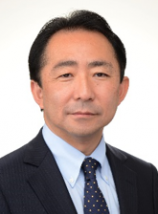 Hiro Nishiguchi, Executive Managing Director, Japan Innovation Network
Mr. Nishiguchi is the Executive Managing Director of Japan Innovation Network, an accelerator for large companies to spur internal innovation formed by Japan's Ministry of Trade, Economy and Industry. He selects projects to finance at Innovation Network Corporation of Japan.  Mr. Nishiguchi was earlier a Worldwide Partner and Region Head of Global M&A Consulting at Mercer, where he worked on major international M&A transactions. Mr. Nishiguchi received his MBA from the Kellogg School of Management and his Degree from Sophia University in Tokyo.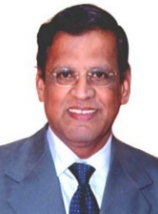 M. S. Sundara Rajan, Former Chairman & Managing Director, Indian Bank
Mr. Sundara Rajan has over four decades of experience in banking, including as the Chairman & Managing Director of Indian Bank where he led a rapid expansion of the bank with an emphasis on service and technology. Earlier Mr. Sundara Rajan was the Executive Director of Union Bank of India, where he had an illustrious career. He has been on the boards of Dewan Housing Finance Corporation and United India Insurance Company. He is a Post Graduate in Economics from the University of Madras, an Associate of Institute of Company Secretaries of India and a Certified Associate of Indian Institute of Bankers.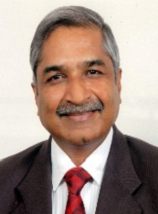 P. Uma Shankar, Former Secretary, Ministry Of Power, Government Of India
Mr. Uma Shankar joined the Indian Administrative Service in 1976 and has more than three decades of leadership experience in Government spanning district administration, rural development, finance, housing and urban development, rural and agro-industries, municipal affairs and power. His roles have included Secretary, Ministry of Power; Chairman & Managing Director of Rural Electrification Corporation; Managing Director of National Cooperative Development Corporation; and Joint Secretary (Sugar), Department of Food. He holds a Master's Degree in Maths from IIT, Madras and a Master's Degree in Social Policy & Planning in Developing Countries from London School of Economics.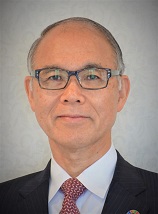 Mr. Yasuhiko Yokoi, Former Executive Vice President, Toyota Tsusho, Former Chairman of Africa Committee, Keizai Doyukai
Mr. Yokoi has over four decades of business experience at Toyota Group.  Most recently he was Executive Vice President and then Senior Executive Advisor of Toyota Tsusho, Toyota Group's trading business (annual revenues over USD 60 billion). He was responsible for critical projects overseas, including the USD 3 billion acquisition of CFAO, a French trading firm focusing on Africa. Before Toyota Tsusho, Mr. Yokoi was engaged in sales and marketing at Toyota Motor Corporation. He is an active advocate to corporate Japan to invest in Africa. In this capacity he was Chairman of the Africa Committee of Keizai Doyukai (Japan Association of Corporate Executives), one of the largest economic organisations in Japan, and the co-Chairman of the Japan Business Council for Africa.