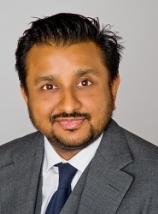 Binoy R. V. Meghraj, Chairman
Binoy has over two and a half decades of experience in the finance industry, and is a founder of Meghraj Capital Advisors. He is the Vice Chairman and Managing Director of Meghraj Group. He focuses on the Group's strategy, investment banking businesses and new business initiatives.  Binoy is also Chairman of Meghraj Capital.  He is based between Dubai and Tokyo, where he is advising large Japanese companies on their entry into India.  Binoy has an Honours Degree in Commerce and Accounting from the University of Birmingham, and an MBA with distinction from London Business School.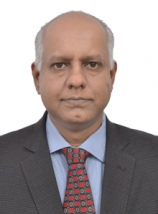 Chandrashekar Iyer, Managing Director
Chandrashekar has over two decades of experience working in the infrastructure sector. Chandrashekar's engagement experience includes advising governments, utilities, regulators and private sector clients across sixteen states in India.  Previously he worked with Reliance Industries in the Vice Chairman's office, CRISIL Advisory Services and PwC's Energy & Utilities Advisory Group covering power, gas and renewable energy. He has Bachelors in Engineering (Metallurgy) and Masters of Business Administration (Finance) from M.S. University, India and is also a Member of Council of Chartered Financial Analysts, India.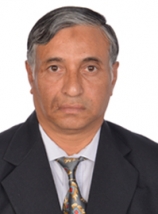 Aziz Mutvalli, Chief Financial Officer & Director
Aziz has more than three decades of experience in accounts, tax and treasury functions. He heads the Finance and Accounts team and is also a member of the company's Board of Directors. He has previously worked with Pidilite and IVP.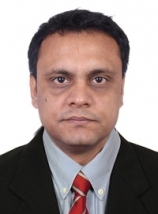 Rakesh Jha, Director
Rakesh has over two decades of experience on advisory engagements in renewable energy and rural electrification. He has worked closely with national governments, utilities and key institutions in India, Nepal, Bhutan, Pakistan, Cambodia, Sri Lanka and Benin on policy formulation, investment promotion, financing and implementation.  Rakesh has significant experience of working with development aid agencies which include The World Bank, Asian Development Bank, Department for International Development, UK, The British High Commission, Indo Canada Environment Facility and Renewable Energy and Energy Efficiency Partnership (REEEP). Rakesh has worked previously with PwC and TERI on renewable energy and rural electrification.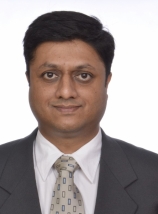 Anand Dhavale, Associate Director
Anand Dhavale has over 19 years of experience in the power sector with a special focus on power sector reforms and policy, regulation, energy pricing, tariff reviews, private sector participation in generation and distribution and strategic business planning. He has worked with a wide range of clients including private and public sector utilities, independent regulators, multilateral donor agencies and governments. Internationally, Anand has worked in Oman and Uganda and has supported the team on an engagement in Saint Lucia and Grenada. Anand has worked previously with Feedback Infra in its energy sector consultancy practice.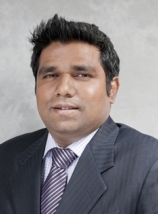 Joseph Prakash, Associate Director
Joseph has over a decade and a half of experience in climate change (mitigation/adaptation), climate financing, low carbon growth, green sector development, energy efficiency, DSM, renewable energy, sustainability and CSR. He has worked on projects related to technical analysis, market assessment, policy research, program evaluation, policy advocacy for various IFIs, Ministries and Government Departments, NGOs and industry associations. Joseph has worked previously with Ernst & Young in India and Russia.