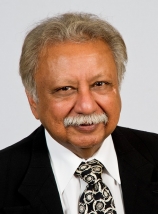 Vipin M. P. Shah, Chairman and Co-Founder, Minerva Group
Vipin is the Chairman of Minerva Trust & Corporate Services Limited and the Co-Founder of Minerva Group. He is based in Jersey. Vipin was born in Kenya and educated in Nairobi, Mumbai and London where he was called to the English Bar as a member of the Honourable Society of the Middle Temple. He holds a Fellowship of the Royal Postgraduate Medical School and Imperial College School of Medicine awarded as a result of the family's contribution to charity. He moved to Jersey in 1969, and, with his brother Anant, established the banking and financial services business of Meghraj Group in 1973. Vipin was the Chairman of the family-owned Kingsridge Trustee Company (Jersey) Limited prior to the merger which created Minerva in January 2001.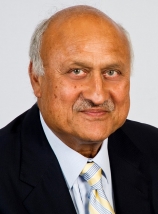 Umesh Sahai, Co-Founder, Minerva Group
Umesh is the Co-Founder of Minerva Group and is based in Jersey. Umesh was born in India and graduated from St Stephen's College, Delhi University in 1963. He moved to England in 1964 to commence a career in accountancy, qualifying as a Chartered Accountant in 1969. In 1970 he moved to the Bahamas where he worked for Peat Marwick Mitchell & Co, Chartered Accountants and then as Finance Director of Xerox Corporation, before moving to Jersey in 1984. He has many years of experience of dealing with wealthy private clients. He was a Director and shareholder of City Management Limited prior to the merger which created Minerva in January 2001.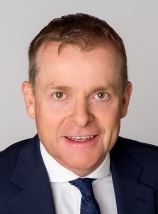 Steven Bowen, Group Managing Director, Minerva Group
Steven has worked in the banking and fiduciary industry for over 30 years. He joined Minerva from Standard Bank, where he worked for six years in a number of executive roles, most recently as Global Head of the Private Clients Trust & Fiduciary business. Prior to joining Standard Bank, Steven was employed by J.P. Morgan Chase for over twenty years where he held a number of senior roles. Steven holds a Bachelor of Science (Hons) Degree in Financial Services, is an Associate of the Chartered Institute of Bankers and holds the Society of Trusts and Estate Practitioners Diploma in International Trust Management.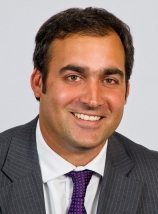 Neel Sahai, Minerva Trust & Corporate Services Limited, Jersey
Neel has prime responsibility for the Indian client base, heading up Minerva's India team and also led the establishment of Minerva's Singapore office in 2012. Neel travels to London, Singapore and India regularly to keep in close contact with Minerva's clients and professional contacts. Neel has presented at a number of conferences in India, including an event led by the London Stock Exchange on AIM, Mergers & Acquisitions and Fund Raising. In addition, he has written articles in various publications relating to cross-border structuring for Indian businesses. Neel is a Chartered Accountant, being an Associate of the Institute of Chartered Accountants in England and Wales. Prior to joining Minerva in 2004, he spent seven years with PwC in Jersey and Sydney where he managed an international financial services client base within their Audit and Business Advisory Services group.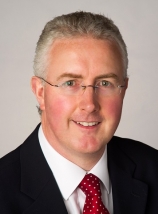 Graeme Paton, Head of Funds & Corporate Services, Minerva Trust & Corporate Services Limited, Jersey
Graeme is responsible for leading a team of highly trained professionals which manages and oversees a significant portfolio of client corporate structures. Having begun his professional career in Jersey's finance industry in 1994, Graeme is an Accountancy graduate and qualified Chartered Accountant with a 'Big 4' background. He is a specialist in the provision of offshore management and control for a wide range of complex corporate structures and transactions. In addition to his role with Minerva, Graeme represents the Jersey Society of Chartered and Certified Accountants on the Jersey Financial Services Commission Registry User Group.  He is also an executive member of the Jurisdictional Review Implementation Groups for Jersey Funds and Corporate Services, working closely with the Chief Minister's Department and Jersey Finance Limited.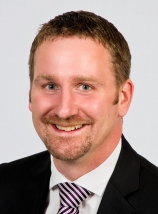 Gavin Wilkins, Head of Intermediaries, Minerva Trust & Corporate Services Limited, Jersey
Gavin has overall responsibility for Minerva's intermediary strategy and relationships, and has extensive experience across the areas of private client, corporate and fund administration. He also serves as a Director on a range of specialist structures and regulated investment funds. Gavin speaks regularly at international conferences and appears frequently in international financial publications. He has spoken on behalf of Jersey Finance in Asia and serves on a number of industry steering groups and panels. He is a member of Minerva's specialist India team and travels there regularly. Gavin is a Fellow of the Institute of Chartered Accountants in England and Wales, having served with a 'Big 4' accounting firm in both Switzerland and the Channel Islands. He also holds a first class Honours Degree in Accountancy and Finance from the University of Glasgow.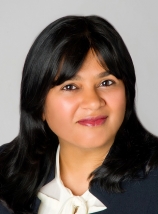 Vaishali Shah, Director, Minerva Corporate Services (UK) Limited, London
Vaishali is responsible for developing Minerva Group's relationships with clients from the UK and East Africa, particularly with the next generation of our existing clients. She is Group Head of Marketing and also responsible for Minerva's branding, design and visual communication. She is the granddaughter of M. P. Shah, and a member of the Meghraj family, Minerva's largest long-term strategic shareholder. Vaishali heads Female Focus, an international network created by Minerva to provide an opportunity for highly successful businesswomen to share experiences, collaborate and build strategic business relationships. Vaishali plays a key role with Minerva's 'Legacy Project' charitable initiative. Vaishali has a first class Joint Honours Degree in International Management and French and also the Chartered Institute of Marketing Diploma. She is a Member of the Chartered Institute of Marketing with over 20 years of experience in marketing.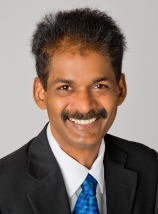 Manon Thamothiram, Managing Director, Minerva Fiduciary Services (Mauritius) Limited, Mauritius
Manon is responsible for the overall operations and development of Minerva's Mauritius business, working in close collaboration with the other offices of Minerva. Manon has more than 25 years of work experience, with 15 years in the financial services industry. He has a wide experience in the setup and administration of global business companies and collective investment schemes. Prior to joining Minerva in 2007, Manon has held various positions with leading management companies in Mauritius. Manon is a Fellow of the Institute of Chartered Secretaries Administrators (ICSA UK).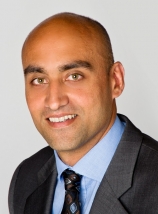 Romi Sahai, Director, Minerva Middle East DMCC, Dubai
Romi has prime responsibility for operations and client services of Minerva's Dubai business. Romi was born in the Bahamas and educated in Jersey and the UK. He holds a B.Sc. (Hons) Degree in Economics from Warwick University and qualified as a Chartered Accountant with KPMG in 2000. Romi has been based in Dubai since 2006 working for a Minerva affiliated company and then as a Director of Minerva's DIFC office. In that time he has developed a detailed knowledge of the laws and regulations related to setting up and managing offshore and free zone structures in the UAE.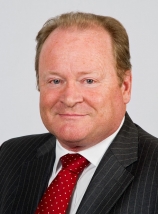 Derek Le Brun, Director, Minerva Middle East DMCC, Dubai
Derek has prime responsibility for leading business development efforts in the Middle East. Derek was born and educated in Jersey. He has a wealth of experience in providing trust and corporate services to high net worth clients, whether they are individuals or large corporate institutions. Derek started his career in a bank trust company in 1975. He then moved to the trust department of one of the largest law firms in Jersey in 1979, where he became a Director before leaving to set up his own corporate and trust services company in 1989. Derek joined City Management Limited in January 2001 bringing with him his client base.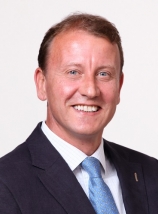 Alex Zwaard, Managing Director, Minerva Fiduciary Services (Singapore) Pte Limited, Singapore
Alex is a lawyer by training and started his career with an international trust company in Singapore in 1996. He has held senior positions with well-known private banks and trust companies in Hong Kong and Singapore. Prior to setting up a boutique financial services company in Singapore in 2009, Alex was the Managing Director of one of the largest trust companies in Asia. Alex acts as Director to a number of legal entities for his clients. He gained considerable management experience during his 17 years in Asia. Until recently, Alex acted as Vice Chairman on the Board of the Society of Trust & Estate Practitioners in Singapore.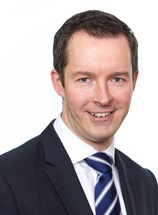 Stephen McCormack, Director, Minerva Middle East, Dubai
Steve has worked in the finance industry for two decades in Ireland, Jersey and Dubai, in the funds industry and fiduciary services. He worked with J.P. Morgan, and spent a decade with Standard Bank where he worked on business development for African clients, and was responsible for the management of client administration teams serving clients in multiple jurisdictions.  Steve holds an Honours Degree in Management with Trusts and Estates from the University of Manchester and holds the Society of Trusts and Estate Practitioners' Diploma in International Trust Management.